Happy to welcome the Year of the Tiger, another year of safety and profit!
---
SPRING FESTIVAL
The Chinese lunar new year
also called New Spring.
It has a long history, evolved from the fete activities in the ancient times.
New year celebration
Spring festival is the traditional lunar new year, we also call it Guo Nian. It is the most ceremonious traditional festival of the Chinese nation.
The Spring Festival originated in the Shang Dynasty of the god and ancestor worship activities at the end of a year. It is the grandest, liveliest and the most important ancient traditional festival in China. In Chinese folk, the traditional Spring Festival is from Dec. 8st of the lunar year, or Dec. 23rd/24th of the lunar year to Jan. 15th of the lunar year. Therein, the lunar new year's eve and the lunar Jan. 1st are most ceremonious.
During the Spring Festival, the han nationality and some ethnic minorities will hold various activities to celebrate, these activities are to worship god and ancestor, and to pray for harvest. The spring festival activities are variety with each nationalities' characteristic. Influenced by Chinese culture, some countries and nations belonging to the cultural circle of Chinese characters also have the custom of celebrating the Spring Festival.
The Nian custom has a long history, there are many Nian conventions across the country, and the southern conventions are different from the northern conventions. But preparing new year goods, also called Nianhuo, and send new year gifts are almost the essential parts of all the Chinese during Spring Festival. The new year goods, including the things for eating, wearing, using, pasting, gifts sending and so on, are all called Nianhuo. And purchasing the Nianhuo is called Ban Nianhuo, which is an important part of the Spring Festival.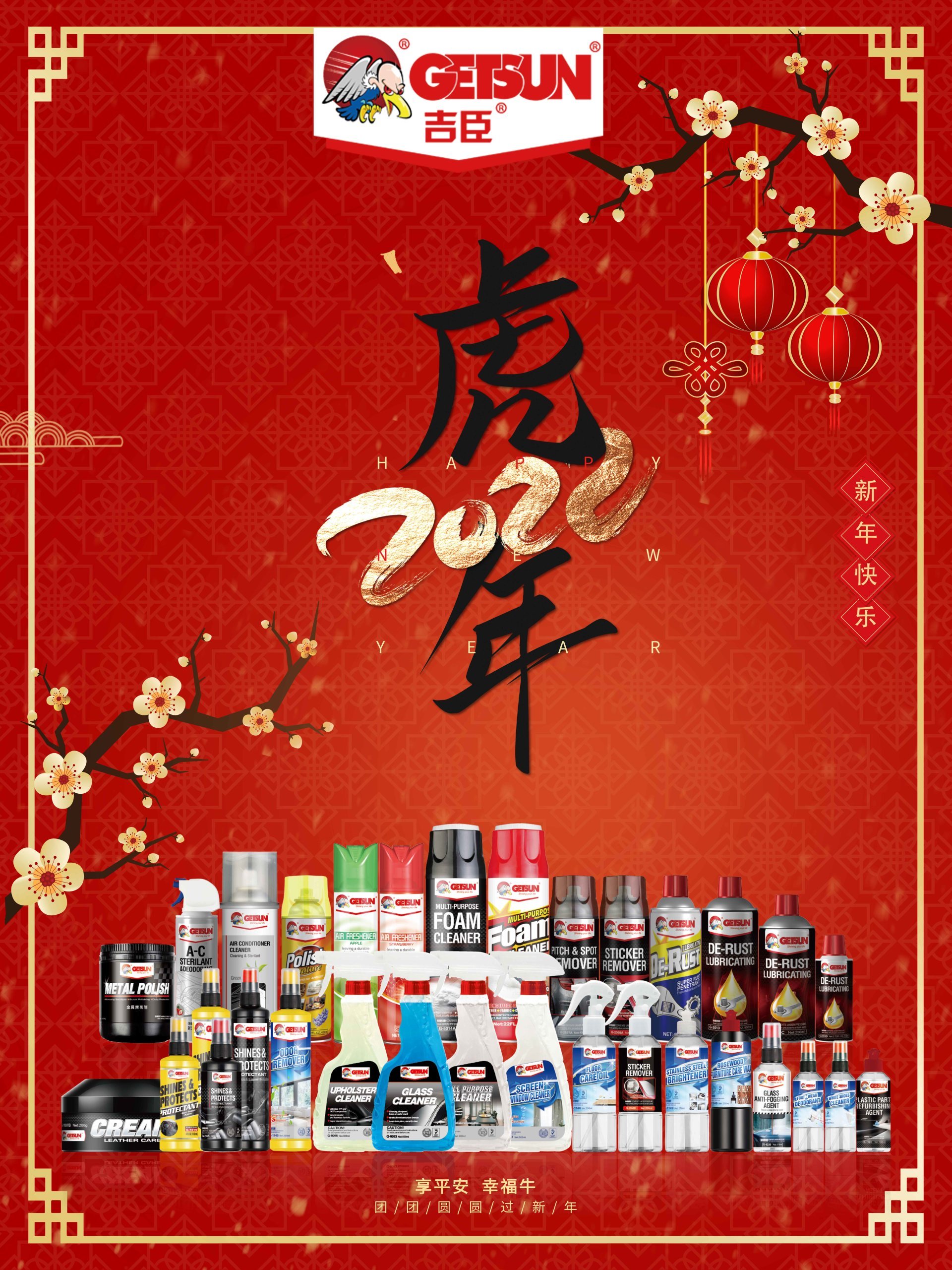 As the year of Tiger coming, all of the good things and good luck will surround us.
Guangzhou Helioson Car Care Ltd., Co. wishes you to be happy, healthy, and wealthy.
关键词:
---